District Governor
John C. Deacon
District 6150 Governor 2018-19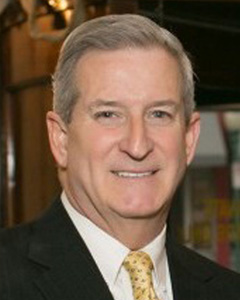 John C. Deacon
District Governor 2018-19
John Deacon's Rotary membership began in 2000 where he's served on the Board and chaired numerous committees including the Foundation and Membership committees. He was the Coordinator of RI's "Flexible and Innovative Pilot Project" of which Jonesboro was one of only 5 clubs in Zone 30/31 selected. Many of the Jonesboro Club's initiatives on membership types and attendance were adopted by RI in the 2016 COL.

John is a past president and multiple Paul Harris Fellow, as well as being a recipient of the James F. Gramling award…..a special designation for "Service above Self" in the Jonesboro club.

His Rotary heritage runs very deep having the distinct honor that both his grandfather (1926) AND his father (1966) served as past presidents of the Jonesboro Rotary club, while his father also served as DG in 1973. John is humbled with the opportunity to follow his family's "Rotary tradition".

John grew up in Jonesboro, AR and co-owns Deacon Capital Partners, a Commercial Mortgage Brokerage firm with his son located in Little Rock. He was previously an SVP at both Regions Bank and Union Planters National Banks and has been a banker/entrepreneur/real estate/finance professional throughout his career while serving on many non-profit Boards and Chamber committees.

John is married to his wife Myra and between them; they have seven adult children and to-date, eight grandchildren with opportunities to add to the "grand" total. He enjoys ALL grandchildren activities, golfing, guitar and most all music.